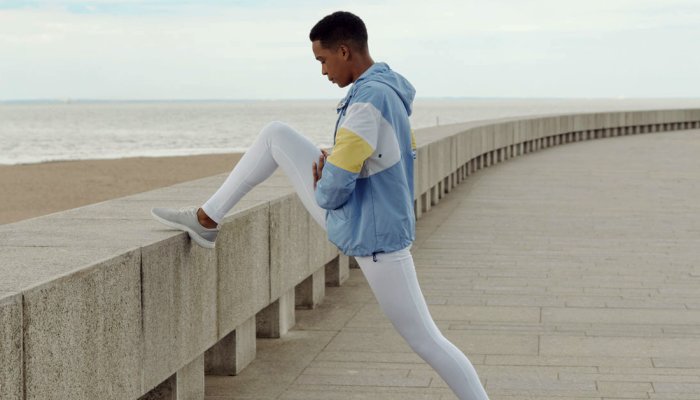 You may be thinking: How long should I climb stairs to reap these benefits? According to the Sherzais, any amount that gets your blood pumping is great for brain health—so the specific time may vary depending on your personal workout habits.  
Of course, you can calculate just how much your heart rate increases (with wearable monitors and the like), but in case you don't have that tech on hand, Ayesha recommends noticing when you're out of breath. "As soon as you feel that you have difficulty finishing a sentence, you're panting, and you're breaking a sweat, I think that's a great place to be," she notes. "That's a great place where your BDNFs are flushing your body." 
Although, if you do choose to climb stairs (without a machine, we should add), be super careful trotting down: "There's more damage to the menisci and the ligaments going down," Dean notes. So be gentle during your reps.